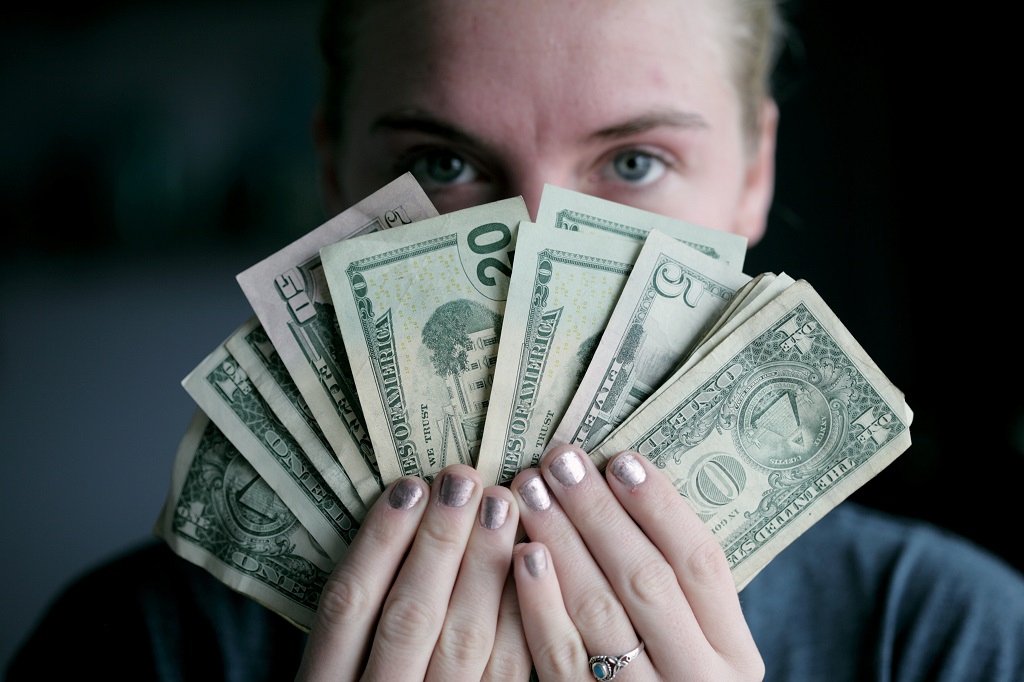 The Challenges All Online Retail Stores Face
In the last 10 to 15 years, e-commerce has revolutionized the retail business, and eCommerce not only made progress rapidly but transformed with time to meet the ever-changing desires and requirements of consumers of the modern time.
eCommerce is the best way to grow your business. There are various options, and every option has its own set of e-commerce challenges. 
Some people sell their own items to start an online business using other sites like Offer Up; on the other hand, some people prefer product drop-shipping. Through the drop-shipping of products from third-party manufacturers, lots of people made their own companies while some people purchase products to resell them online. 
Running an online eCommerce store is not so easy all the time, there are so many challenges for entrepreneurs. and they fail to solve them.
Here are some of them.
Online Identity Verification
When somebody registers on an eCommerce website, then the information he or she is entering may be incorrect so you don't know if the consumer is interested in buying any products or not.
For instance, buying products on the basis of cash on delivery with fake phone numbers and addresses can lead to massive losses in income. That is why the online verification of the customer is important to reduce the loss rate.
Solution:
Observe the suspicious activities:
When someone purchases a product then sends an automated verification link to the customer to validate that the customer is genuinely buying something or not.
Make an automated call:
Make a call to the customer and ask him to confirm the address for delivery.
Cybersecurity Issues
Cyber attacks can affect the security of your eCommerce website by infecting with various viruses and the more verse thing is that they can steal your registered customer's data.
Hackers can get access to customer's confidential data, including their credit card details. This is a common issue that online eCommerce store owners face and also a big fear for them.
Solution:
Make sure that your eCommerce website is hosted on a server that is only dedicated to you. Sharing the same space on a server with multiple websites is risky for all. If one of these websites got hacked, then maybe a virus could infect the entire server data.
The backup of your entire database and your important files is so important in eCommerce businesses because if your website got hacked, then the back of your data will help you to continue your work.
Install the security plug-ins to prevent your data from virus attacks. These types of plug-ins are specially designed to protect your data from hack attacks. 
Shopping Cart Abandonment
Shopping Cart Abandonment is the biggest problem eCommerce businesses are facing these days. Shopping cart abandonment describes a visitor of the website who adds some product in the online shopping cart, but exits before completing the buying process.
In this case, the store owners offer a special discount for the customer when he or she exists from the shopping cart. For example, they offer you a 5% discount on the entire purchase. At that time you can use an online percentage discount calculator to figure out the discount price and saved amount after purchase, so you can purchase more products. 
Solution:
Redesign your shopping cart of the website and make sure that all the bugs are fixed. The most common reason for leaving the shopping cart is tedious checkout processes.
Online chatting of support agents helps to engage the customers during the buying stages and can prevent them from leaving without buying products.
Seventy percent of online buying of products are made via mobile devices because of the fast loading of WebPages, optimization of images, and disabled pop-up ads on mobile websites which means that there are just few obstacles for the customer to complete the process of purchasing.
Nurturing Customer Loyalty
The loyalty of the customer for any business is an important factor and without the customer's loyalty, businesses will face struggles because the new customer is five times more costly than the old one. Increasing customer loyalty can increase profit rates by 25 to 95 percent. 
Solution:
Make sure that your customer is satisfied with the whole process of purchasing from searching your online store to ordering online products and shipping.
Give them the contact details such as an address, phone number, and also show the other customer reviews and pictures to maintain the customer's loyalty.
Different B2B loyalty programs like special discount points on returning customers on the website, discount coupons are a great strategy to maintain the customer loyalty and these types of schemes will surely bring them back to your online eCommerce store. During the time of availing discount offers you can try an online discount calculator that helps you to calculate discount prices by applying the discount and sales tax on the specific product.
Product Returns and Refunds:
About 60 percent of the online customers search the purchase policy before buying anything. Returning and refunding of the product is the example of purchase policy. If the stores offer less complicated and convenient return policies, then approximately 48% of customers will do more purchases. When it comes to more purchasing, mostly people buy those products on which they find more percent off discount offers. So, you can use percent off calculator to find the percent off on any one discounted product or even a multiple products with the same percent off.
Solution:
Make your terms and conditions very clear so the customers can find detailed answers to their questions.
Provide them different methods of product shipping, payment options, refunding on product return, bonuses on purchasing such as coupons and different discount offers for those people who are not satisfied with purchasing policies. 
When you have these sorts of discount offers on purchasing products then you can try an original price calculator that calculates the size of the discount as well as original price of the product on which you're getting the discount.
Competition from Manufacturers and Retailers:
Mostly online stores buy the products in bulk from the manufacturer or distributor and sell those products to the retailers. This is the standard business model for the online stores but unfortunately sometimes retailers sell those products directly to the consumers. To avoid this situation, online store owners use discount rate offers to their valuable customers, so you try a discount rate calculator that helps you to calculate the reduced price of the product from original price and sale price.
Solution:
Before purchasing goods from manufacturers, you must include a statement in your contract that bound the manufacture from direct selling of goods. Give priority to those distributors who don't like the direct selling of products.
To avoid this risk, online eCommerce stores offer different discount offers to their customers such as 10% off discount, buy one get one, discount on multiple units so you can use a free online discount calculator that helps you to figure out the discount price and amount saved on multiple units.
Providing Omni-Channel Experience
It is a good strategy to figure out that multi-channel shoppers spend three times more than single-channel shoppers to overcome the eCommerce challenges. In today's modern world, customers can reach in different ways. They may visit your website, contact your agent, leave a message on social media platforms, or can shop from your online store.
Solution:
Make sure that your team is well aware of the technology. Updated visual engagement tools enable your organization to serve the customers through touchpoints, and channels such as Facebook, email, video chat, online help centers, etc.
Conclusion: Online Retail Stores
Effective eCommerce strategies to attract customers take some time to give positive results, but they are effective to make a long-term relationship between you and your customers. The above-mentioned information about eCommerce challenges will definitely benefit you to increase the number of customers.
Readers, please share so people involved in eCommerce know how to overcome these challenges of online retail stores.