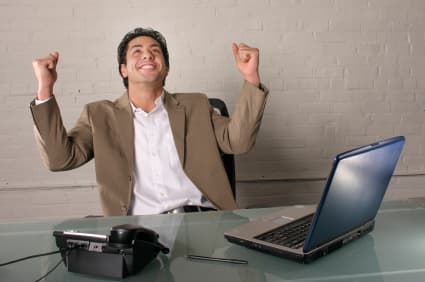 Search engines have dominated the internet as the primary source of traffic for many websites, and there is hardly anything else out there that can make a dent in their dominion. 
That is why many businesses that seek to create a prominent online presence often require them to make efforts to improve their search engine rankings, allowing them to make their domains more visible for users. Amongst many tactics, content marketing is a comprehensive approach to augment your search engine rankings.
Your Domain Authority ranking has the potential to increase as well when you follow these strategies. Here you will find instructions explaining how to get into MozBar.
According to a recent report by OptinMonster.com, 91% of B2B marketers use content marketing to reach customers, while 85% of B2C marketers think content marketing is a key strategy. Furthermore, Point Visible research shows that 60% of B2C marketers are committed to this strategy, while 63% of businesses don't have a document content marketing strategy. 
Moreover, 65% of companies consider it a challenge to produce engaging content, while 60% say that they cannot create content consistently.
In light of this information, let's look at some of the ways through which you can improve your SEO ranking through content marketing.  
Impressive Keyword Research & Utilization
First and foremost, you need to realize that whatever content you produce, publish, and promulgate onto the World Wide Web has to be backed with incredible keyword research and its utilization. There are tools available to perform keyword research based on your audiences, demographics, and geographical locations. 
Some of the best include Ahrefs Keywords Explorer, Google Search Console, Moz Keyword Explorer, and Google Keyword Planner, to name a few. Here are some tips to get your keyword research done right:
Focus on localized keywords and phrases for small businesses to rank higher.
Keep a keen lookout for keywords that your competitors target.
Google suggests it can also provide a wealth of keyword research opportunities.
Study for on-site search queries to understand what your visitors are looking for.
Brainstorm for 'seed' keywords. 
Explore keyword metrics, including search volume, trends, clicks, traffic potential, keywords difficulty, and CPC (cost per click). 
Valuable Content Creation
After determining the keywords that you want to target based on your niche and target market, you must then commence towards valuable content creation. Valuable content incorporates current trends, current user interactions, and engagements, and providing viable solutions to pain points. 
For this, you may be required to perform extensive research to search out topics that are currently popular within the online community and then tailor them to match your business preferences. Here are some factors that can make your content valuable for your audiences:
How to-s, guides, tutorials, top ten lists, or any other form of content that allow users to complete a specific task.
Content must educate the audiences and inspire them while entertaining them at the same time. 
Relevancy is extremely important; otherwise, it doesn't matter just how much effort you put into it. 
Audiences, users, and consumer-centric content is most appreciated while selling content might be considered taboo. 
Include verifiable, credible, and trustworthy factual information that is well researched and documented.
Content must appeal visually and have aesthetics imbued in it to attract the attention of audiences.
Aim for content that moves your business image towards 'thought-leadership.'
It goes without saying that all content produced must be proofread, fact-checked, and scrutinized to deliver a clear message that is precise and to the point. For written content, it is a must that it be reader-friendly and uses headings and bullet points along with white space so that readers can skim through the content instead of reading the whole text. 
Using visual effects such as images, graphs, tables, and other non-written elements will indefinitely raise your content's value. That is why videos, images, infographics, or any other visual content form receive more traffic and traction online. 
Implementing SEO Basics
We have covered keyword research and content creation. However, this post is about improving your SEO rankings. Hence without implementing SEO, your content and keyword research would have a dampened effect. Plus, content marketing without SEO is like a body without a soul. Here are some SEO basics that you can implement for your content marketing strategies:
In written content, keyword usage plays a vital role in augmenting your rankings. Headings and your content body are primary places where you must try to include keywords without making it too obvious. Then there are meta-titles and meta-descriptions for pages, article titles, and page titles that are also good choices for using keywords. However, too much keyword usage leads to keyword stuffing, leading to black hat SEO practices that must be avoided so that search engines do not penalize you.
Image SEO is also very important for your content marketing strategy. Optimizing your images for search engines requires the usage of the right file name, the right format, the right scale, and reducing the size of the image without deteriorating the image's quality. Then you need to make sure that you add keywords to your image captions and alternate text as well as structured data.
For Video SEO, you must include the target keywords in titles without diminishing CTRs (click-through rates). Add video descriptions with the use of keywords. Make sure that you use compelling titles, eye-catching thumbnails, and attention-grabbing descriptions.
Aim for featured snippets and rich results with the help of definitions, content formatting, including the use of tables, step by step guide, long-tail keywords, and improving your rankings. 
Related: You can improve your rankings with SERPRobot and other keyword position tools. Here is a SERPRobot tutorial.
Pillar Pages & Topic Clusters
Pillar pages broadly cover key aspects of a topic relevant to your business and customers. A topic cluster includes subcategories that cover keywords related to that topic in-depth. To create a pillar page, you need to choose a core topic, develop subtopics, and look forward to linking them together. Pillar pages have to be organized so that one thing leads to another.  
Blogging & Doing it More Often
Blogging is another method through which you can improve your SEO. They keep your websites fresh and current, enable your traffic to stay on your domain for a longer period of time, and offer you a great opportunity to use the internal linking mentioned above. 
Blogging can also help you target long-tail keywords by creating helpful content and answering user queries. Lastly and most importantly, blogging is all about your audience, their likes, preferences, pain points, and the things they want to learn or find solutions for, and this can help your blog space reach prominence online.   
Building Inbound Links
Inbound links are those links that other websites include in their content as an external link and take their traffic to your page or website. Hence these links point towards your site, and they are also known as backlinks. Here are some tactics to increase the number of inbound links that your website or landing page receives:
Ask suppliers, vendors, or business partners with good relationships to refer your website to their domain.
Partner with a social media influencer, blogger, or high authority to domains so that they can mention your business and provide their users with a link to your website.
Create infographics and get them published online while including a link within them.
Guest posting and article publishing also help you grab backlinks from authority sources.
Social media platforms are excellent for creating backlinks such as Facebook, Twitter, Instagram, and YouTube, to name a few.   
The Power of Internal Linking
Internal links are also helpful as they create link juice. This can help search engines better understand what your website is all about by developing information hierarchy and offering easier navigation. Pages within your domain with a proper structure for your internal links can boost your SEO. 
Mandatory Visual Content 
A major factor these days that is driving success for content market strategies is the use of visual content. Images, videos, infographics, tables, charts, graphs, and various other non-written elements play a huge role in attracting audiences and bringing in more traffic to your site. 
Many students who opt for dissertation editing services ask for the addition of visual elements into their paper as it enhances their work's overall quality.  
Conclusion 
Content marketing itself is huge considering the plethora of items it can include, such as animations, articles, blogs, e-books, email marketing, gifs, images, infographics, newsletters, podcasts, press releases, videos, webinars, white papers, and various other interactive elements. 
However, content marketing is also a method where companies can produce a unique and distinct image for themselves that allows them to become distinguishable from their counterparts and competitors. 
You can do a lot through effective content marketing, and by deploying various strategies, they can help you to improve your search engine rankings evidently. 
I would like to conclude this post with a quote from Lee Odden, a revered marketing specialist of our times, who once said that: "Content is the reason search began in the first place."  
Author Bio 
Amanda Jerelyn currently works as a Marketing Manager at Assignment Assistance, a platform trusted by students to buy essay UK from professional writers. She likes to delve into popular media during her free time, including the latest songs, movies, hit TV series, and video games.