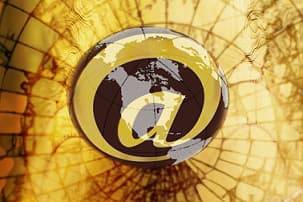 Blogs are everywhere around the web. If you work from home you most likely own one. However, the sites that are overly saturated with the same keywords and doesn't bring anything fresh and worth reading to the virtual table just sort of hangs and gets buried underneath those that deserve good indexing and ranking.
If you've been writing for awhile, then you probably know what I'm talking about. People want to read something that has substance and also features problem solvers; specifically answers to their problems and concerns. So it's vital to write specifically for YOUR market – your visitors and buyers.
Below I've included 3 writing tips to keep your readers enticed and reading.
Note: If you have a problem getting started with WordPress, you can also explore a platform like Systeme.io. They make it very easy to build a blog and they also have a 30-day trial.
Make Your Blog a Page Turner
This is the key to keeping readers engaged and interested. Try and end your pages and even your paragraphs with a cliff hanger. You can do this with questions, or you can write a page or paragraph that will make your readers want to read more. Leave something out of the equation of your paragraph or sentence on purpose. You can do this with an entire post as well. This in itself makes you a good writer. YOU will have people engaged and wanting to read more of your posts, naturally.
For Example: You can include something like this…
For more information and to find out who stole that last piece of cake, stay tuned. The answer will be featured in the next post.
Lightly Sprinkle Keywords
People don't like to read the same words/keywords in your posts over and over again. Guess what? Google don't like this either! This was disclosed within the last few SEO Google algorithm updates.
The correct rule of thumb with keywords is to include your key word/s (once in every 100 words); even less if possible. Google frowns on any more than this. So, get in a habit of lightly sprinkling…and not repeating them in every other sentence or so.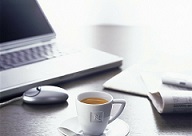 Be Up Close And Personal
Most people are usually sweating the small stuff and trying too hard to sound perfect and professional. First of all, there is no writer that is perfect. Second, sounding perfect is rather boring…at least (to me), it is.
To keep your writing enriched with genuine personality, you need to consistently throw in your personal beliefs, opinions, and thoughts. Write in your voice and style.
For instance, I personally know of a writer that doesn't sweat being perfect with grammar regarding every word they write. Their blog posts are not perfect with every (i) dotted and every (t) crossed. Guess what? This person is well-known in their particular industry, and they get tons of traffic and engagement. Plus they fully support their family from ONLY working from home.
Be relaxed with your writing and keep it flowing freely. Keep your mind off of perfection. Just go with the flow and write with your own words and style. People want to read what YOU personally have to say and what YOU think of this or that.
Added Bonus: If you take the above tips and apply them, you may get a few work at home writing jobs from various clients.