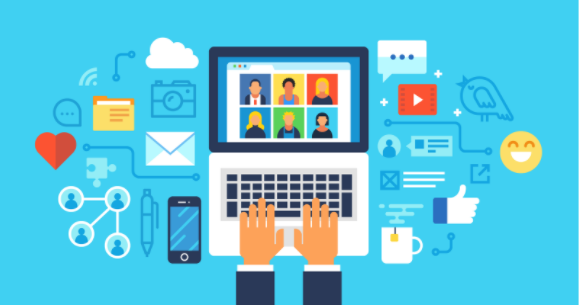 Do you want to know how to gain fans online?
Are you looking to discover how to get more social media followers?
As we all know, organic social media methods don't work as well as they used to. Social media sites are businesses. They want you to pay to play in order to get visibility.
However, this post shares certain proven free methods.
By reading this guide, you learn how to gain fans on Pinterest, YouTube, Instagram, and Reddit using seven free methods.
Let's get started finding out how to gain fans.
Be Entertaining
In order to know how to gain fans on social media sites, it helps to know how to be entertaining.
Memes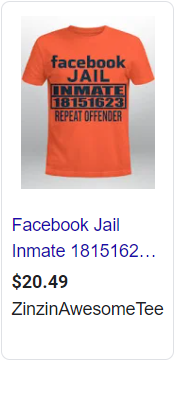 For instance, you can post memes. Although the image shows a shirt that you can purchase, it certainly makes fun of the predicament of landing in Facebook Jail, Hey, it's funny and it's a still image, so it qualifies as a Facebook Jail meme in my book.
If you want to know how to create your own memes, you will find instructions here: Best I Can Do Meme Generator. Free sites like Imgur.com and MemeGenerator.com are effective in learning how to gain fans since humor is so popular.
Pinterest video downloaders
If you are not the creative or funny type and don't feel confident creating your own memes, you can use Pinterest downloaders in order to find still images. Pinterest downloaders come with links to give attribution. If you want to post videos on social media, You can use a Pinterest video downloader, a free tool.
YouTube Video Shorts Downloaders
YouTube also has free downloader methods. YouTube Shorts downloaders will let you download short videos 60 seconds or less.
You should post YouTube shorts. Social media sites like to reward you for using their new features by giving you free visibility.
For instance, my latest YouTube short has received almost 600 views in less than a week. Do you want to see it?
Look:
Watch the video to see an example of a YouTube short. The video is vertical and is under 60 seconds. That is the only requirement for YouTube Shorts.
Be Eye-Catching
If you want your Instagram bio to stand out and your Instagram posts to be eye-catching, you need to use weird text. It's true. Unusual fonts stop the scroll. You can use funny font generators all year round or cursed text generators at Halloween and other spooky texts.
Crazy Text
Here you will find more information about the advantages of using crazy text and more than five choices for crazy text generators.
Cursed Text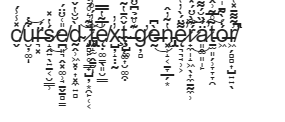 Cursed font has synonyms like Zalgo and Glitchify. Can you see where this might be effective on Halloween and in order to mask controversial words?
Since these fonts look different, they are eye-catching and will stop the scroll.
Now you know how to gain fans on social media sites. We have one more social media site left to explore.
Be Informative
Reddit subreddits
Reddit subreddits offer you a wonderful place to share information and boost your brand. Establish yourself as an authority in your niche by sharing your expertise.
Cryptocurrency Reddit
Cryptocurrency investing and the Dogepool are all the rage. You can discover and share information about a hot topic like Cryptocurrency at Reddit.
Related Reading: Reddit Best Crypto Exchange
Wrapping Up: How to Gain Fans on Social Media
In closing, many of these methods overlap. For instance, although this guide teaches you to be informative on Reddit, you can certainly be informative on YouTube in your YouTube videos. People go to YouTube to learn. They start their searches with "How to" so that they can get the information they want.
Now you know how to gain fans on social media using these 7 free methods.
Please share so other social media marketers discover how to gain fans on social media.