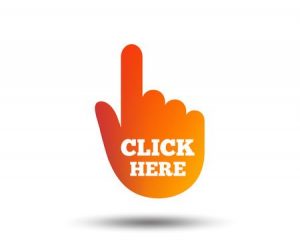 Today ThinkBalm released its inaugural research report, titled "The Immersive Internet: Make Tactical Moves Today For Strategic Advantage Tomorrow." This report is intended to help Immersive Internet advocates,implementers, and explorers decide if, when, and how to invest in Immersive Internet technology. Click this link or the image of the report cover to download the PDF.
Methodology
As an independent industry analyst firm, ThinkBalm has working knowledge of the Immersive Internet vendor landscape acquired through vendor briefings and demos, hands-on experience, user interviews, consulting work with our clients, and our work with the ThinkBalm Innovation Community, which currently has about 150 members. Nearly two dozen community members reviewed and contributed to this report prior to its publication. (Membership in the ThinkBalm Innovation Community is free. For information on becoming a member please email us at info@thinkbalm.com.)
Executive Summary
The Immersive Internet is a collection of emerging technologies combined with a social culture that has roots in gaming and virtual worlds. Virtual worlds and campuses, immersive learning simulations, serious games, and three-dimensional (3D) business applications deeply engross the user and give people experiences that are perceived as real even though they take place virtually. Properly implemented, this technology promises to uncover previously unheard-of dimensions in engagement, which will in turn increase workforce collaboration, effectiveness, and retention. When the Immersive Internet is used with the extended enterprise, it will have similar positive impacts on customer, partner, and supplier relationships.
Adoption of the Immersive Internet for work is still in the "seedling" stage. We expect adoption will progress rapidly toward mainstream during the next five years because:
A slow economy and the green movement are influencing business decisions
Early case studies demonstrate return on investment
We live in a video game culture
Large business technology vendors are jumping into the fray
Hardware, software, and networking technology have advanced rapidly
Social networking is a way of life, allowing advocates and implementers to find each other
Investment in short-term Immersive Internet projects in 2009 is both strategic and cash-conscious. Project teams can extract tangible cost savings immediately, influence the vendors in an emerging technology market, and build the expertise needed for making sound larger investments in the future. Look for opportunities to improve business processes in seven main areas: learning and training, meetings and conferences, business activity simulation, collaborative design and prototyping, collaborative 3D data visualization, human resources management, and remote system and facility management.
The enterprise Immersive Internet technology market is made up of three main sectors: platforms, packaged applications, and custom apps. This emerging market is populated primarily by small software vendors and open source projects, making technology selection difficult and risky. The market will undergo significant change during the next five years as startups and educational institutions invent and innovate, large business technology vendors get in the game, and platforms and applications diverge. This may render some early technology implementations throwaways, though the experience gained will prove invaluable.
Long term, think of the Immersive Internet as an area of strategic investment that enables transformation of the way we work as well as business model innovation. The Immersive Internet allows organizations to connect more deeply with customers, partners, and suppliers. It enables business leaders to nourish and harvest human creativity and increase workforce and customer engagement. Ultimately, organizations will go far beyond the seven use cases we outline here and the Immersive Internet will become part of everyday life.