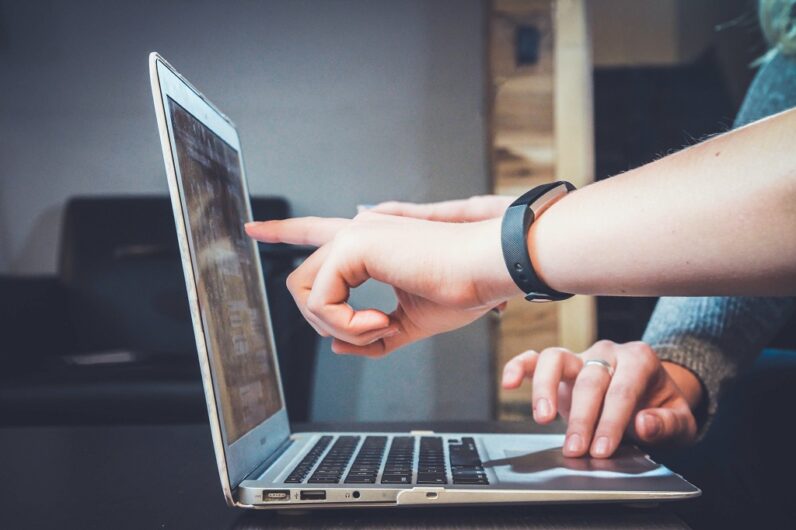 In honor of Marketing Monday, a Twitter hashtag, we bring you reviews of the best free digital marketing tools and techniques you can use to grow in 2022.
There is a fine line between digital marketing tools and digital marketing techniques. After all, one may argue that a technique is using the tool.
However, I will do my best to differentiate.
Let's dive in and discover free digital marketing tools and techniques to help us reach more people and make more sales in 2022.
Best Digital Marketing Tools and Techniques
Best Free Digital Marketing Tools
Font Generators
Cursed Text
A cursed text generator is not just for use during Halloween time.
People find creepy fonts eye-catching.
With all the competition on Instagram, using cursed text, also known as "glitch text" or "hacked text" will stop the scroll.
Upside Down Text
I get a great deal of traffic to my post explaining how to type upside down. Give it a try. Like the cursed text, you stop the scroll since your font looks different. Upside Down text generators are free. Simply copy and paste after generating.
Crazy Text
There are many free digital marketing tools and techniques to help you generate crazy text. Crazy text generators are free. They entail easy copy-paste methods.
Meme Generators
Due to the sadness the lockdown of 2020 brought, people want levity in their lives. Nothing makes people smile more than memes.
Memes are part of our culture. They are also unpredictable. You never know when a meme will go viral.
Bernie Sanders wore a sweatshirt to the Inauguration. The photo became a viral meme.
The Pawn Stars TV star Rick Harrison said, "The Best I Can Do Is…" when people attempt to sell to his pawnshop, and it became a meme.
You can't predict viral media. However, if you want to try to make a meme with the potential for going viral, here you go: Best I Can Do Meme Generator.
Related Reading: Here you will find a fake zip code generator.
Video Editors
Now that I'm exploring TikTok and YouTube, I'm getting more versed in how to use different video editors.
Instasize video is an easy-to-use phone app. For just $5.00 a month, you can get many bells and whistles, but the free version is fine. Here you will find instructions for using Instasize video.
This video was made with Instasize video.
ClipChamp
ClipChamp is an alternate video editor.
Splice
I just used the Splice App today. I spliced together various videos and uploaded them to TikTok.
Has my media gone viral? Not yet, but videos are so trendy, they always have the potential to go viral much like memes.
Here is a Splice app tutorial.
This is an example of a video I made with the Splice app.
Here are Splice alternatives.
Let's discover more digital marketing tools and techniques.
Graphic Design Tools
PosterMyWall is a versatile tool for making any graphic you could desire. Here are instructions for using PosterMyWall with different kinds of examples.
PhotoADKing is one of the best graphic design tools to create flyers, posters, brochures, business cards, and other marketing materials. Graphic designers, freelancers, students, and all kinds of artists can use PhotoADKing's templates, fonts, photographs, graphics, animations, and more!
Best Free Digital Marketing Techniques
Downloaders
Pinterest Downloaders
Have you heard of Pinterest downloaders? I discovered them over the summer.
They save me time recreating still images and videos that are totally legal and ethical for me to borrow.
To download still images from Pinterest, simply click the 3 dots you see with an image. That downloads the image. Look for an up arrow that gives you the link to cite source credit.
A Pinterest video downloader requires a free 3rd party tool you can find through Google.
YouTube Downloaders
Short videos are new to YouTube. They are vertical and called "YouTube Shorts." If you want to download YouTube Shorts, you can. Here you will find a tutorial for these free methods: YouTube Shorts Downloader instructions.
Custom Instagram Stickers
Have you considered a custom stickers Instagram strategy?
By personalizing the stickers Instagram stories let you use, you accomplish several goals. First, your brand gets a boost. Next, you look different than other brands and will stand out in a crowded social media space. Any Sticker is a free tool that helps you make custom stickers.
Wrapping Up: Digital Marketing Tools and Techniques to Help You Succeed in 2022
In closing, this guide to digital marketing tools and techniques reviewed 11 tools and methods to help you succeed as a marketer in 2022. Were any new?
If you are interested in social media platforms you may not have considered for use in 2022, you'll find them here.
Please share so more digital marketers discover these digital marketing tools and techniques.