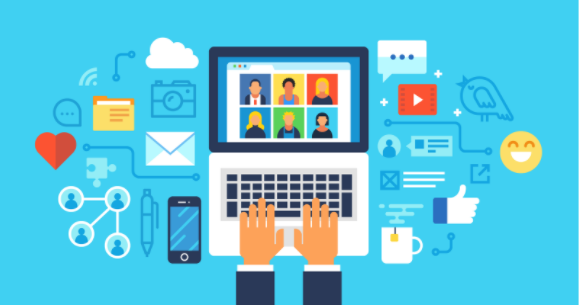 In honor of Marketing Monday, we bring you reviews of our recent best-performing articles that relate to social media.
Let's get started with the Marketing Monday social media post reviews.
Marketing Monday: Social Media Post Reviews
How to Get Out of Facebook Jail:
Since I was "jailed" for spamming, I shared how to solve the problem of being locked out of your account. The post brings me 1/4 of my traffic and has over 130 comments. Comments are filled with frustrated Facebook users.
Check it out: https://www.mostlyblogging.com/how-to-get-out-of-facebook-jail/
I shared information about how to generate cursed text for Halloween and then realized people might want to share cursed text on social media all year round.
If you are interested, here are the free tools: https://www.mostlyblogging.com/cursed-text-generator/
Since Facebook has disadvantages, people might want a Facebook alternative. Here are Facebook's disadvantages that might make people leave: https://www.mostlyblogging.com/advantages-and-disadvantages-of-facebook/
A review of the MeWe social media site that took off to the tune of 1 million new members a week after the recent presidential election: https://www.mostlyblogging.com/mewe-review-facebook-alternative/
Save time and download images and videos legally, ethically, and for free from Pinterest with these tools and methods: https://www.mostlyblogging.com/pinterest-downloader/
Screenwriters might need to generate a random zip code. Others that need a zipcode that don't have one might need these tips: https://www.mostlyblogging.com/random-zip-code/
Are you interested in using Reddit? Then check out the popular subreddits: https://www.mostlyblogging.com/r-nsfw-gif-hot-subreddits/
After learning about the Pinterest downloader, I became interested in YouTube Shorts Downloader methods. Shorts are YouTube's version of TikTok: short, vertical videos.
Here is the information about #Shorts: https://www.mostlyblogging.com/youtube-shorts-download/
People can use these custom Instagram stickers on Instagram or even offline. For instance, people make car covers with these custom stickers advertising their Instagram accounts.
Check out the info here: https://www.mostlyblogging.com/custom-instagram-sticker/
I don't buy crypto, but if you want to invest cryptocurrency, let Reddit groups help you: https://www.mostlyblogging.com/best-crypto-trading-platform-reddit/
PosterMyWall is a versatile graphic design tool. The images are free and the pixels change for any social media site. The templates are versatile. Here is the information: https://www.mostlyblogging.com/postermywall/
Bonus Review: Just like PosterMyWall is helpful for graphic design, Instasize is helpful for videos. Here is information about Instasize video, an app: https://www.mostlyblogging.com/instasize-video/
Wrapping Up: Marketing Monday

I hope you enjoyed my trip through memory lane on this Marketing Monday.
Related Reading