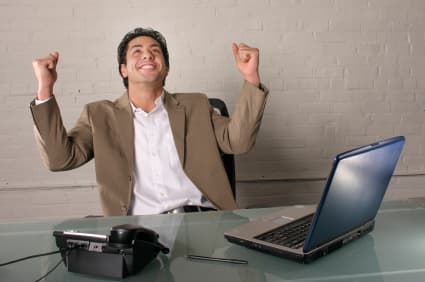 Have you ever wondered, "What is a downloader?"
That is the question this post seeks to explain.
This article will go over the definition of "downloader" and the tools and people that function as downloaders.
Let's get started discovering the answer to the question, "What is a downloader?"
What is a Downloader?
A downloader is a digital tool or a person that helps with the download of information.
When the downloader is a tool, the downloader is a computer program that helps the downloading of files.
In this context, "download" means "bring in" information from the internet.
A download manager may be involved. A download manager is a tool that manages the downloading of information from the internet.
The downloader tries to minimize the impact on your computer by trying to conserve bandwidth.
This information the downloader brings in can be beneficial or even harmful. For instance, there are downloads that are Trojan viruses that bring harm to the electronic device that you used for the download.
What is a Downloader? Examples
In the past, stealing other creators' content on the internet was a problem.
Content creators would put disclaimers on the site explaining attribution must be cited. In other words, plagiarism, even incremental plagiarism, is a crime.
However, we are living in an age where using other creators' content is allowed, free, and even encouraged when you use downloaders.
Let's continue to explore the answer to "What is a downloader" by examining three downloaders from three social media sites: Pinterest, YouTube, and TikTok.
Pinterest
Pinterest downloader
Do you find you are too busy to create your own content?
Save time. There is no need to recreate the wheel so to speak. You can legally and ethically use other Pinterest users' pins and videos for free.
Here is how:
There are different instructions for a static image (a pin) and a video.
Static Image
Go to Pinterest. Type into the search bar what media content you want.
When you find the static image (pin), look for 3 dots and click them.
Click download. Click the up arrow and copy the source links.
Upload the static image and paste the link to cite source credit.
Video
Instructions for a video are different. Downloading a video involves using a Pinterest video downloader, a free 3rd-party tool.
Go to Pinterest. Type in the video content you want. When you find it, click and copy the link to the video.
Google a 3rd party tool. Paste the URL into the tool. Click download.
YouTube Downloader
YouTube downloaders work very much like Pinterest video downloaders.
Go to YouTube and type the video content you want in the search bar. When you find the video click it.
Important Note:
When I tried to download a Saturday Night Live video, YouTube asked me to upgrade my account for premium.
I have been able to download YouTube videos and YouTube Shorts videos. However, some videos seem restricted to premium accounts. Other videos will only allow you to create clips, portions of videos.
More information about YouTube Shorts can be found here: YouTube Shorts Downloader.
TikTok Downloader
One reason TikTok has one billion users is the popularity of the music. The music is in all genres.
Happily, technology allows us to extricate the music from TikTok videos.
You will find instructions using this MP3 TikTok Downloader guide.
Wrapping Up: What is a Downloader?
By reading this post, you learned the answer to "What is a downloader?
Clearly, downloaders have advantages and disadvantages.
Pros: We saw that downloaders save us time and thought. We can bring into our devices static images and videos made by others. We are given the opportunity to cite source credit.
Cons: Downloaders can include Trojan viruses that hurt our devices.
Readers, please share, so others learn the pros and cons of downloaders and the answer to the question, "What is a downloader?'
I look forward to your views in the comments section. Do you have more examples of downloaders or a different answer to "What is a downloader?"