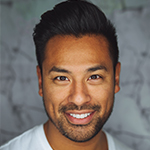 Does your business need automatic capping machines?
Various container cappers are required for various forms of bottles. However, regardless of what kind of bottles you're using, fully automatic screw capping machines provide a couple of advantages. 
If your business has a high demand for production, it's important to have bottle capping machines.
Aside from meeting the demands, it also helps avoid worker injuries caused by manual labor. 
Keep in mind that speed isn't the only reason why capper machines are preferred over manual labor. 
Today, we're going to take a look at the pros and cons of automatic capping machines for businesses.
What are Automatic Capping Machines?
You will require reliable automatic capping machines if your business involves packing liquids. This machine will guarantee that the bottles will get a proper seal once you fill them. 
This prepares the bottles for the next step in the process.
Automatic capping machines help in the better and faster placement of caps on top of various containers. 
To make things simple, you are using the machine to place, fit, and tighten caps on various bottles. The containers can range from medicine bottles, beverage bottles, and much more. 
There are tons of various capping machines out there. However, the most popular ones are screw cappers.
Pros of Screw Capper Machines
Easy to Integrate
Not every business will begin with a completely automated packaging line. At first, they may not require a fully automatic capping machine. 
However, these businesses will eventually need to automate some operations in their packaging line as their production demands grow. 
Whenever this happens, you can incorporate fully automatic screw cappers into your existing production line. Because of this, you can begin the capping process right away without any problems.
Reliability
The consistent capping performance of screw cappers leads to reliable seals. These capping machines aren't going to work faster or slower or tighten more or less. 
Your screw capper will always tighten closures in the same way as long as you've properly set up the machine. 
Versatility
During the changeover of components, fully-automatic cappers might require a couple of adjustments. However, they can still manage different container and cap dimensions. 
If you're planning to add automatic capping machines to your production line, keep in mind that you've got a couple of options to choose from. This includes screw cappers, cork cappers, and more. 
However, you can combine some of these machines for your capping strategy. 
If you're utilizing various forms of closures, you can always personalize your capper. Still, one machine can usually manage all types of containers for any particular job. 
Consistency
Screw cappers can consistently work with all container and cap combinations. On the other hand, manual capping can often lead to loose or over-tightened caps due to different reasons, such as worker fatigue.
Screw cappers can easily tighten containers in the same manner. It does not matter what bottle you're using or what capping machine you have. 
Easy to Use
Once you've installed your screw capper, you will not require a lot of interaction with it. Nowadays, most automatic capping machines include a delivery system for bottles such as elevators or vibratory bowls. 
Operators are simply required to ensure that caps are always available in the machine. Furthermore, they also have to keep track of the production line as the capping process is ongoing. 
Everyone can operate a screw capper, even a Las Vegas trade show booth builder can also be trained to operate it. 
Increased Speed
If you upgrade your production line using automatic capping machines, you should always expect an increase in speed in the process. 
Screw cappers can easily cap a huge number of containers in a small amount of time. This is particularly true if you compare it with manual labor. 
Of course, you can still match the speed of automatic cappers with manual capping. However, you will need to hire a lot of employees to achieve it. 
Cons of Screw Cappers
Unpredictable Expenses
There are a couple of unpredictable expenses that you will have to consider when purchasing a screw capper. 
Some of these expenses include the development and research of automating a process. You'll also have to create a budget for maintaining your machine. 
Lastly, you will also have to train your employees on how to use the screw capper. This will cost you a lot of money as well.
More Pollution
For those who don't know, various forms of machines operate using a motor. These motors typically require chemicals, electricity, or gases to operate. 
Because of this, you might increase the pollution in your workplace if you integrate screw cappers. 
Remove Jobs
Since you're planning to integrate an automatic capping machine to get rid of manual labor, some of your employees might lose their jobs. 
The truth is that a lot of companies have found that after they install an automatic capping machine, they've noticed an increase in their sales. Thus, it created more jobs in various areas of their business. 
Capital Expenditure
Though automation can be extremely effective and provide a positive Return on Investment (ROI), it might also need a huge capital cost. 
Because of this, you should first think about both the investment required and the ROI you expect to get before making a decision.
Whenever you're calculating the ROI, make sure you include the reduction in defects/recalls, lowered labor expenses, and improved throughput value. 
Still, we can always guarantee that incorporating a screw capper for your business will always lead to high ROI. 
If you've already decided to invest in an automatic capping machine, always bring hand sanitizer with you to sanitize each time you interact with another person. 
Conclusion: Automatic Capping Machines
As you can see, the pros that you'll get with a screw capper easily outweigh the cons. That is why it's always a wise move to invest in an automatic capping machine for your production line.
Related Reading
Quality is the Best Business Plan
Automatic capping machines are tools for an offline business. If you need tools for online businesses, check out this ThinkBalm article on digital marketing tools.
This post was contributed and made possible by the support of our readers.